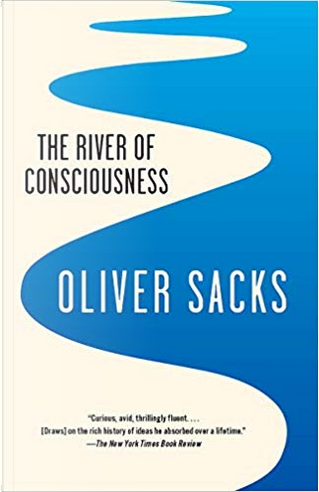 The River of Consciousness by Oliver Sac
...
The River of Consciousness
3
Reviews
3
Quotations
0
Notes
Description
Oliver Sacks, scientist and storyteller, is beloved by readers for the extraordinary neurological case histories (Awakenings, An Anthropologist on Mars) in which he explored many now-familiar disorders--autism, Tourette syndrome, face blindness. He was also a memoirist who wrote with honesty and humor about the remarkable experiences that shaped him (Uncle Tungsten, On the Move, Gratitude). In the pieces that comprise The River of Consciousness (many first published in The New York Review of Books, among other places), Dr. Sacks takes on evolution, botany, chemistry, medicine, neuroscience, and the arts, and calls upon his great scientific and creative heroes--above all, Darwin, Freud, and William James. For Sacks, these thinkers were constant companions from an early age. The questions they explored--the meaning of evolution, the roots of creativity, and the nature of consciousness--lie at the heart of science and of this book. The River of Consciousness demonstrates Sacks's unparalleled ability to make unexpected connections, his sheer joy in knowledge, and his unceasing, timeless endeavor to understand what makes us human.